Lupin Flakes
With 40% protein, 37% dietary fibre, no gluten and only 4% carbohydrates, nothing beats Lupin Flakes for nutrition. This is 3x the amount of protein than quinoa, 3x the goodness of lentils or oats and are full of prebiotic fibres, perfect for ensuring a healthy gut and a healthy body.
Revolupin Lupin Flakes are gluten-free and vegan-friendly, making them ideal for people with coeliac disease, lactose intolerances and other gluten related dietary issues.
Lupin Flakes are the perfect plant-based alternative to animal products. The flakes are a super-versatile, high protein, high fibre ingredient that is simple to add to a whole range of sweet and savoury recipes!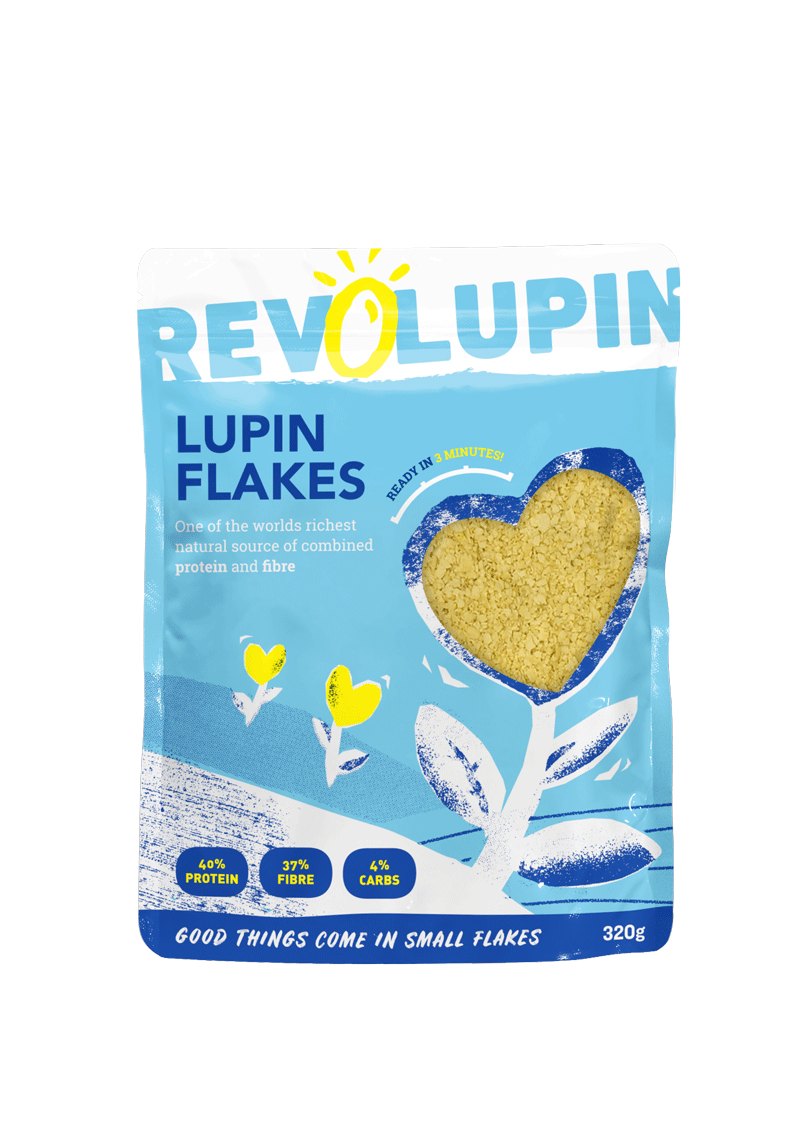 Made by
Originally from Australia, the Revolupin experts have more than 20 years' experience in the lupin industry. Lupins have been grown in Australia since the 1960s as a natural fertiliser for soil health, however recently they have been recognised as good for our health.
What's more, lupin contains virtually no carbohydrates, has a low glycemic index and three times as much iron as kale. In fact, Lupin Flakes contains three times more fibre and protein than oats or quinoa and at least double that of other legumes.
www.lupinfood.com
External websites may mention products that are not Vegetarian Society approved.