MacuShield Vegesoft
MacuShield® Vegetarian has been developed to provide a vegetarian shell, without the gelatin found in the original.
The content remains the same as the original and contains lutein (10mg), zeaxanthin (2mg) and meso-zeaxanthin (10mg) in a once-a-day, easy to take, food supplement.
Nutritional Information
Meso-Zeaxanthin: 10mg
Lutein: 10mg
Zeaxanthin: 2mg
Ingredients List
Sunflower seed oil, capsule shell (modified corn starch, glycerol, carrageenan, red iron oxide, sodium carbonate anhydrous), marigold extract, beeswax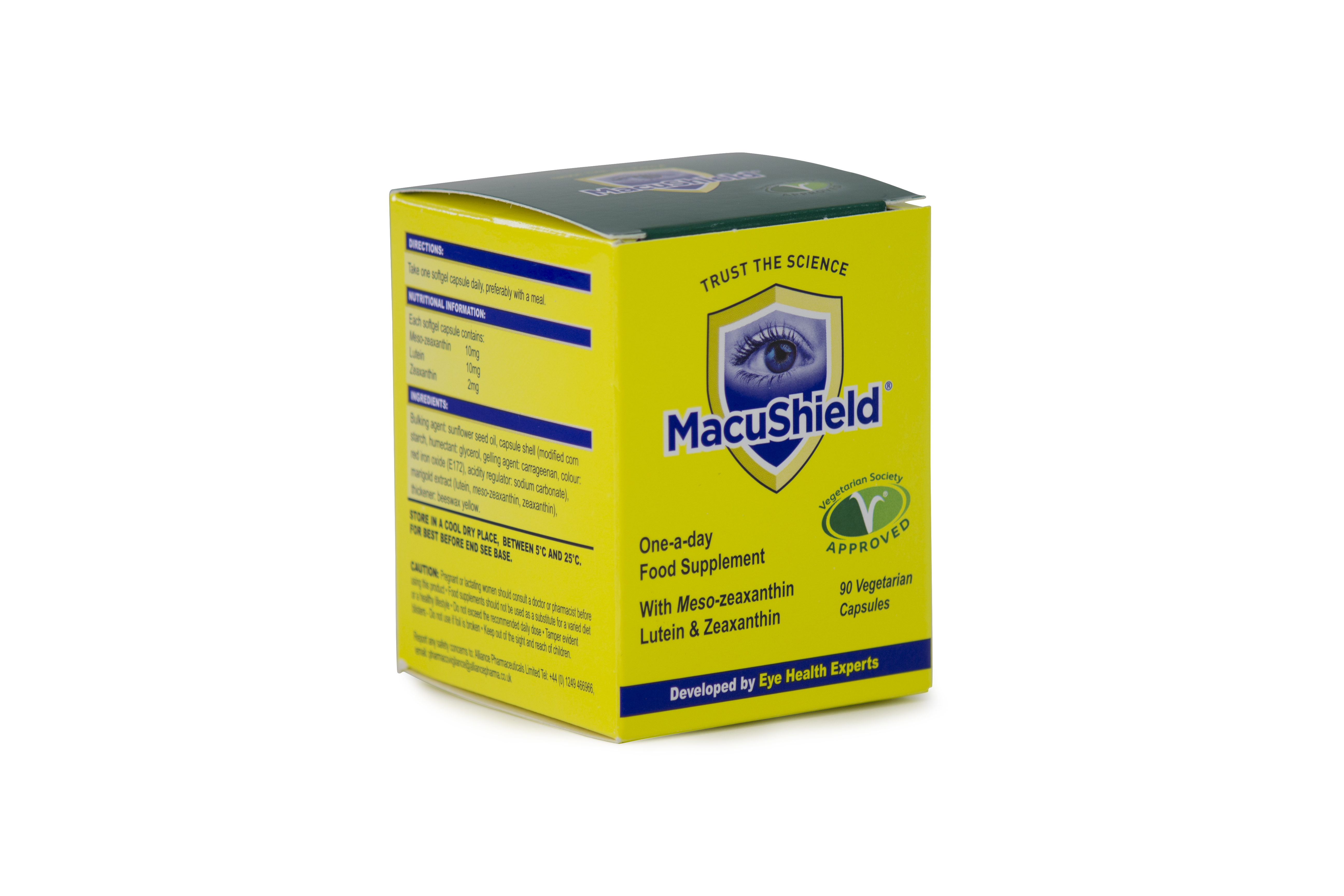 Made by
www.macushield.com
External websites may mention products that are not Vegetarian Society approved.