Natural Ginger Flakes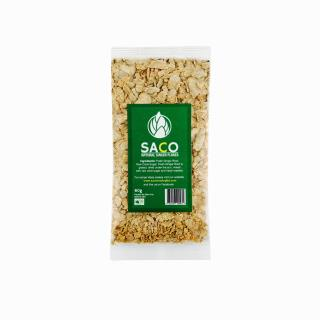 Made by
To all the ginger lovers out there, here is the perfect alternative to fresh ginger: The Natural Ginger Flakes. It's simply grated ginger root, dried under the sun, mixed with a sprinkle of raw cane sugar and hand roasted. 100 % Natural and No artificial flavouring added. You can enjoy it on its own when you are out and about, as a hot or cold drink, in your desserts and why not even in your cereal in the morning. With its high level of gingerol, it is commonly used in West Africa as a natural remedy for Indigestion, Nausea, Joint/Muscle pain and sore throat…For more recipe ideas and to learn more about the benefits of the Natural Ginger Flakes, visit us online at www.sacotradingltd.com and like us on Facebook @sacotradingltd.com.
www.sacotradingltd.com
External websites may mention products that are not Vegetarian Society approved.