American Road Trip Muesli
An intrepid blend of oats and barley with cranberries, almonds and orange zest – inspired by Route 66.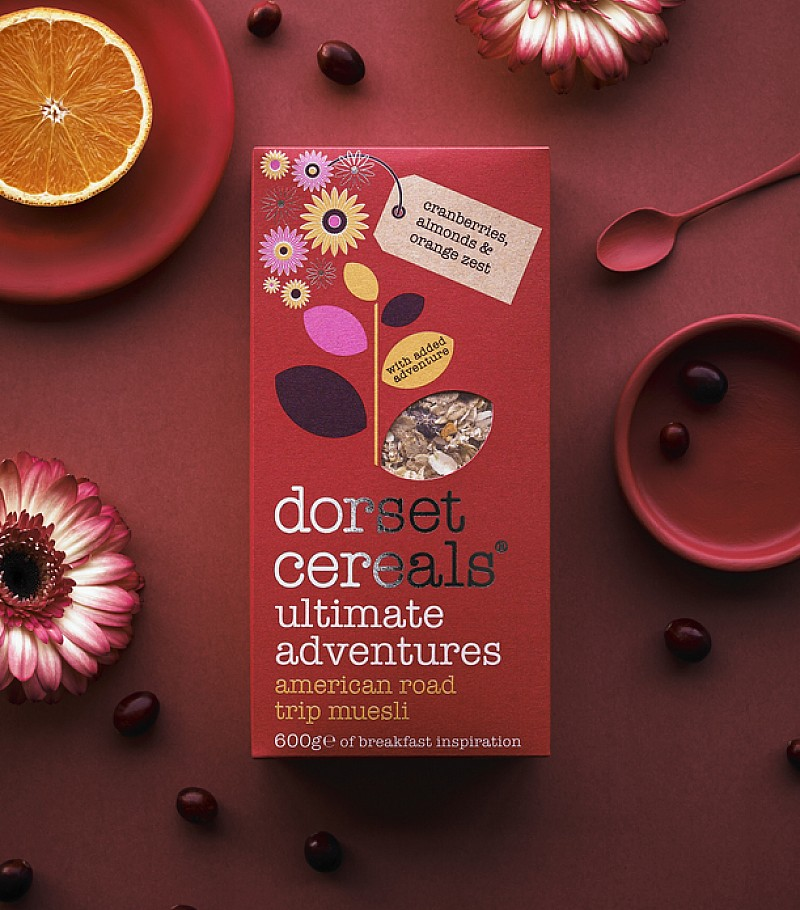 Made by
Dorset Cereals have been making mueslis and granolas for almost 30 years. Every recipe is a unique blend of fruit, nuts and seeds, and they put a big emphasis on making sure the balance of flavours is spot on.
Dorset Cereals have recently launched 'Spectacular Grains', a new blend of fruits and grains to give a whole new experience of muesli. The crunch is much crispier thanks to the tempting combination of toasted spelt and popped grains. Alongside their vegetarian credentials, Dorset Cereals are high in fibre.
www.dorsetcereals.co.uk
External websites may mention products that are not Vegetarian Society approved.