Cooking with Love
In this book, Keith Squires reveals everything you need to know about how to add that extra something to make your food unique and special. Enjoy over a 100 easy-to-make recipes and fascinating facts about the nutrition, history, mythology and legends of Keith's favourite ingredients.
'Cooking with Love' means just that—turning an everyday activity into something magical.What's the secret? Simply that the way you cook (and eat) is just as important as the food itself. The book is filled with practical knowledge and insights, and it's fun to have around.
'Cooking with Love' takes you on a journey through the history of food—the origins of ingredients, their fascinating stories and legends. You'll learn about nutrition and the 'yoga' of food. Ancient Ayurvedic principles are explained in a refreshing and entertaining way and you can enjoy over 100 vegetarian recipes, as well as tips, techniques and knowledge that will change the way you think about food forever.
Whether you love cooking already or find it a chore, this book will help you rediscover the magic of food.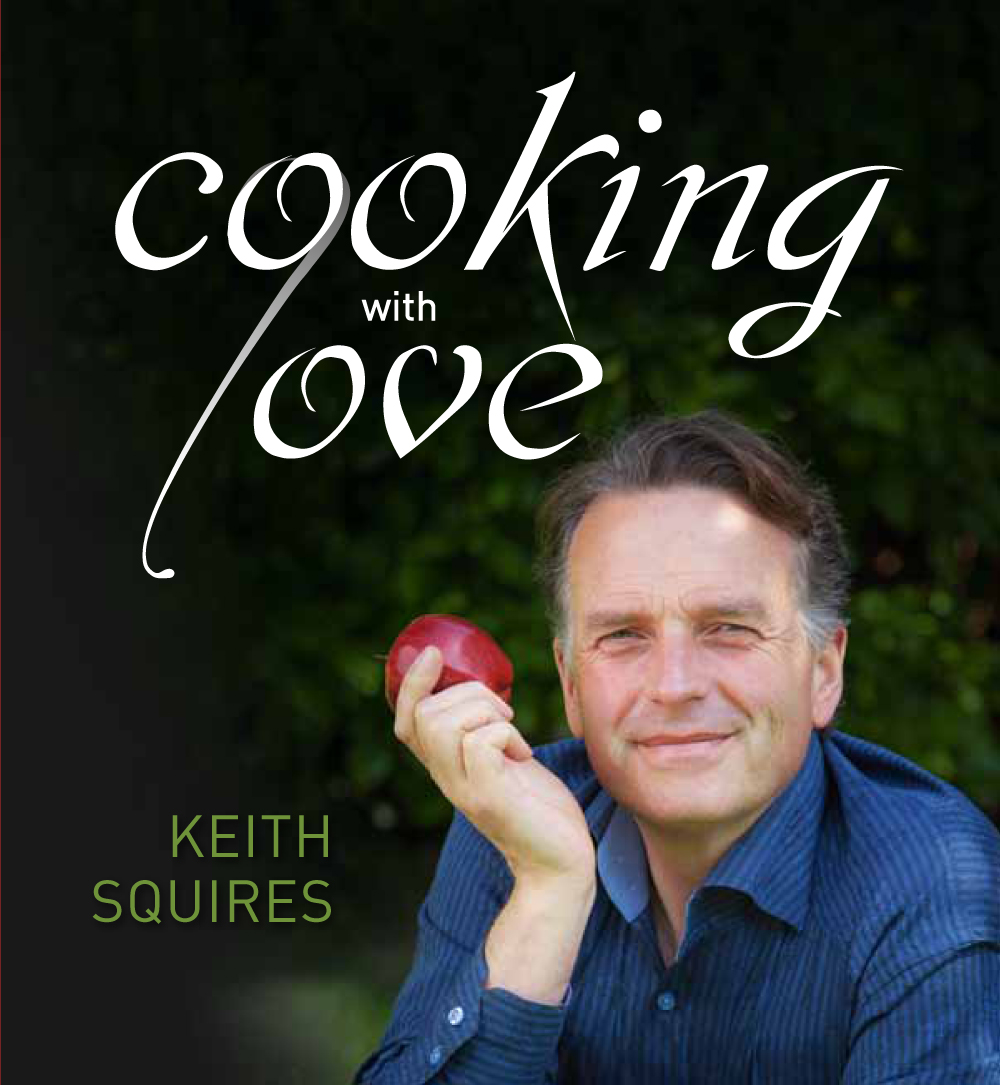 Made by
Dru are an energetic and fresh-thinking, not-for-profit social enterprise founded on the ideal of giving back to the world. Their mission is to transform the world by giving people the tools to transform themselves.
Dru's visiom is as simple as it is profound—empowered people creating global unity. They achieve this with educational programmes for positive health and wellbeing in order to inspire a natural and healthier way of living for everybody. Since the beginning, the major passion everybody at Dru shared was a love for yoga and meditation. Through these practices, Dru wanted to help people find a healthier and more empowered way of living. They are now an International School of Yoga, Meditation, Ayurveda, Health and Nutrition.
Dru was founded upon the ideal of giving back. They support many charities and Dru teachers are trained to meet the needs of all ages and abilities in local communities. They work in schools, hospitals, inner cities, prisons, county councils, the NHS, police and in nearly every sector of society to improve physical, emotional and psychological health and wellbeing.
Dru Yoga is a graceful and potent form of yoga, based on flowing movements, directed breathing and visualisation. With its foundations set firmly in ancient yogic tradition, Dru works on body, mind and spirit—improving strength and flexibility, creating core stability, building a heightened feeling of positivity, and deeply relaxing and rejuvenating your whole being.
Dru is an international team of health professionals with courses, events, teachers and training courses throughout the UK. FREE 2 months On Line Yoga - try over 75 classes in the comfort of your own home 24/7 WWW.YOGA-ONLINE.COM
www.druworldwide.com
External websites may mention products that are not Vegetarian Society approved.