Sensitive Aftershave Balm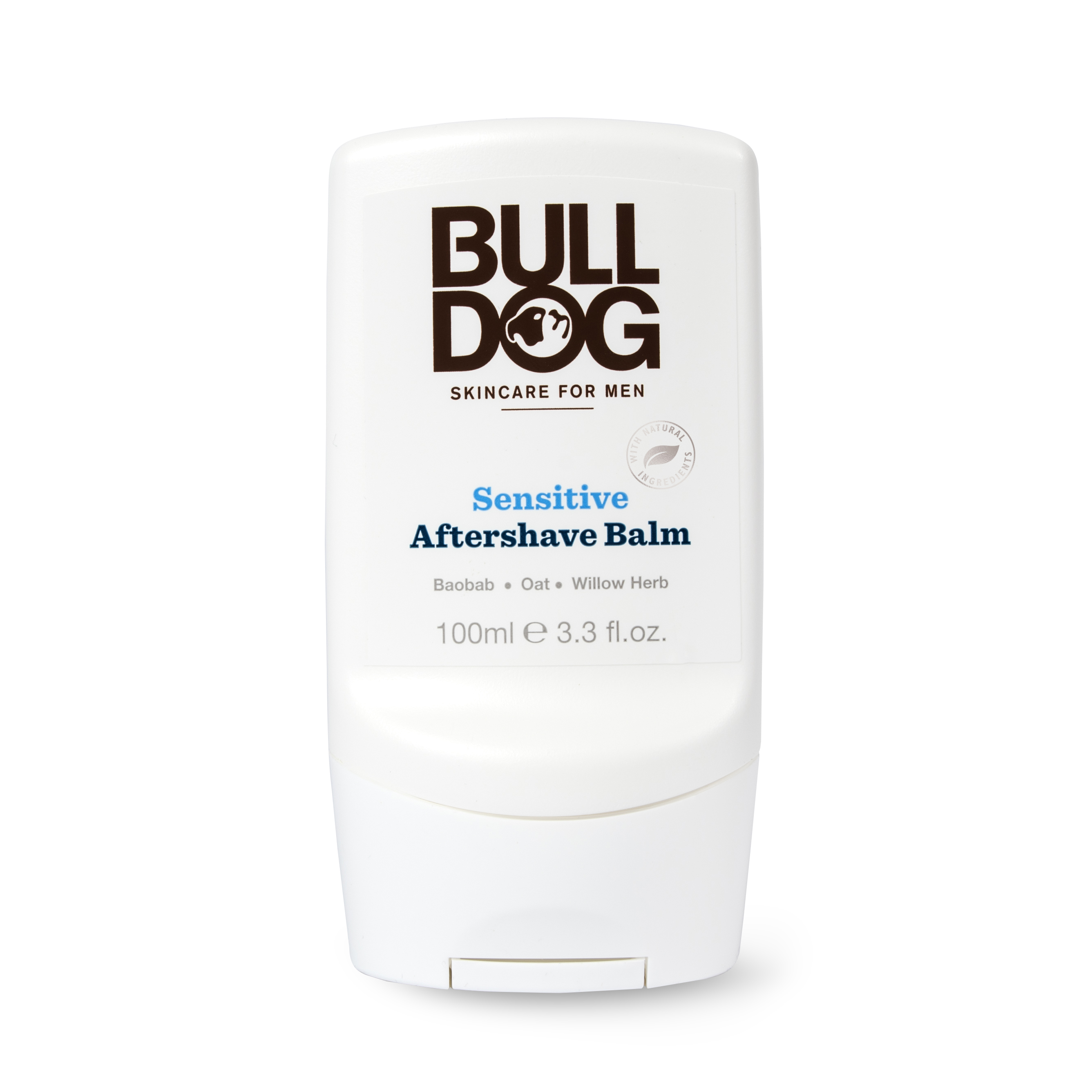 Made by
About Bulldog
Men, whether you have regular, sensitive, oily, mature or dry skin, Bulldog has the answer.
All our products are purpose built with male skin as their focus, designed to help men look and feel their best.
When it comes to taking care of your skin, Bulldog is man's best friend.
Our Ingredient Philosophy
We combine the best of nature and the best of science. All our products contain brilliant natural ingredients and we combine these with carefully selected man-made ingredients to offer superb performance at an affordable price.
We Do Things Properly
We care about doing things properly, so our products never contain artificial colours, synthetic fragrances or ingredients from animal sources. All Bulldog products are suitable for vegetarians and vegans. Bulldog has been certified by Cruelty Free International.
Sugarcane
We're delighted to be first men's skincare brand in the world to use sugarcane as a raw material in the tubes that our products are packaged in. This means that all our tubes of moisturisers, face washes, scrubs and shave gels will all be made from at least 50% sugarcane plastic. For every 100 tonnes of sugarcane plastic used in Bulldog tubes, 309 tonnes of CO2 are taken out of the environment.
www.meetthebulldog.com
External websites may mention products that are not Vegetarian Society approved.