Chosan Organic Baobab Superfruit Drink
A natural energizer with a taste of the exotic, made from 100% natural ingredients. Made from the exotic super fruit Bouye this drink contains three times the antitoxidant levels of blueberries and high levels of vitamin C. not only that it has more calcium than milk, more iron than spinach and more potassium than bananas.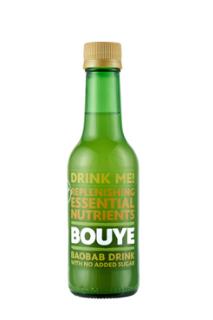 Made by
Chosan is an independent producer of exotic soft drinks, bursting in flavour, made from 100% natural ingredients. Our delicious drinks derive from traditional Gambian family recipes and carry the many health benefits associated with their exotic ingredients. From natural energy to reducing high blood pressure, our drinks are refreshing and good for you. We currently produce two drinks: Wonjo Hibiscus (available in 5 flavours) and Bouye Boabab.
www.chosan.co.uk
External websites may mention products that are not Vegetarian Society approved.