Anti Ageing Eye Gel : Re-Balance Formula (Tridoshic)
Ayurveda Pura's Natural and Organic certified Anti-Ageing Eye Gel brings youthful re-juvenation to tired, wrinkled eyes or puffy, dark rings and balances the five Doshic elements (fire, water, earth, air & space), making it suitable for all skin types. It is enriched with Witch Hazel and a blend of Essential Oils of Mandarin, Borage, Ylang Ylang and Geranium. Hand-made and faithful to the 5000 year-old tradition of Ayurveda, the Indian holistic science of health, wellbeing and beauty.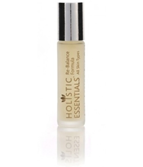 Made by
www.ayurvedapura.com
External websites may mention products that are not Vegetarian Society approved.