Rescue Night Dropper
RESCUE Night® is a combination of the five Bach™ Original Flower Essences found in RESCUE® plus the Bach™ Original Flower Essence of White Chestnut. This essence has traditionally been used to help switch off the mind from unwanted, repetitive thoughts. These flower essences combine in RESCUE Night® to help you enjoy a natural night's sleep. Alcohol-free, RESCUE Night® is suitable for all the family to use. Dropper The traditional dropper bottle comes in a 10ml size and is perfect to keep at home on your bedside table. How to use: Place 4 drops directly on your tongue or add 4 drops to a glass of water and sip at intervals. Spray The 20ml spray is portable and discrete to use when you're away from home. Keep it in your travel kit. How to use: 2 sprays directly on the tongue.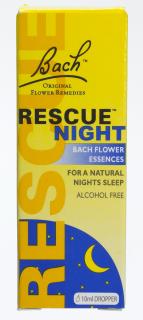 Made by
For many, vegetarianism is part of a healthy lifestyle decision, particularly with growing concerns about the quality of our meat. However, for all the benefits of a vegetarian diet, giving up meat can cause problems such as iron deficiency. Iron is an essential mineral, key to the proper functioning of our bodies and inadequate supplies can result in low energy levels, listlessness and dizzy spells. This may mean that in addition to an iron-rich diet, you could benefit from taking an iron supplement, especially if your doctor has found you to be iron deficient. Spatone is a unique 100% natural iron containing spa water found in the Welsh mountains of Snowdonia National Park. With a highly bioavailable iron content, up to 40%, it can easily replace the missing iron from your diet. Spatone helps to prevent iron deficiency without the commonly associated side effects, such as constipation.
www.spatone.com
External websites may mention products that are not Vegetarian Society approved.