Thixo D Cal Free
Thixo-D Cal Free is Xanthan gum based and is designed to rapidly thicken most liquids and foods such as pureed apple, mashed potato, tea, coffee, fruit juices, soups, sauces etc. without masking the flavour or leaving an aftertaste.
It is also ideal for those on the Ketogenic Diet or other carbohydrate free diets as Thixo-D Cal Free is calorie, milk, carbohydrate and gluten free. Thixo-D Cal Free can be mixed easily to the required consistency and is not affected by heat or pH-value meaning it remains stable even after microwaving and freezing. It is also approved by the Vegetarian Society and is suitable for vegetarians and vegans. Thixo-D Cal Free is proudly manufactured in the United Kingdom.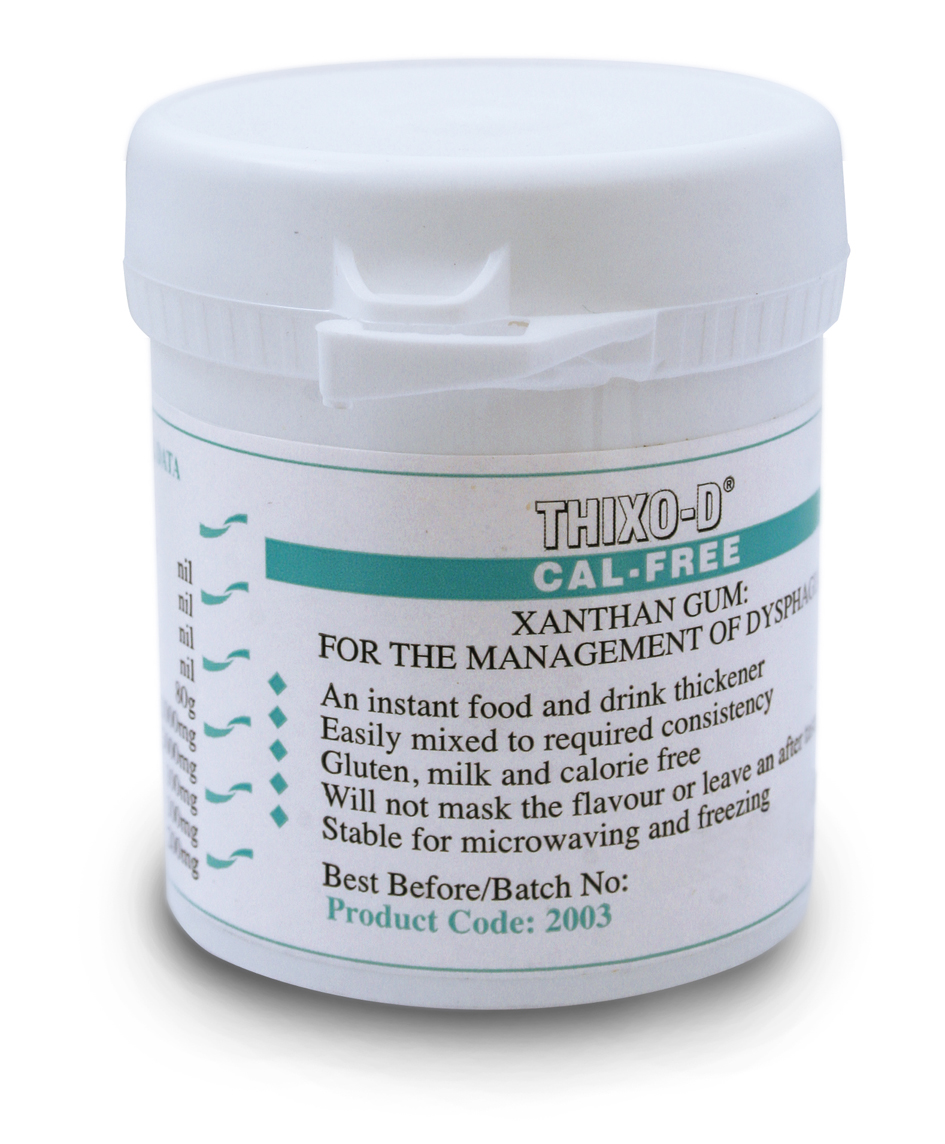 Made by
Sutherland Health is a trusted manufacturer and supplier of maternity, personal care, nutrition and sexual health products to the NHS and medical market within the UK and Europe.
www.sutherlandhealth.com
External websites may mention products that are not Vegetarian Society approved.