Thixo D Original
Thixo-D Original is designed to rapidly thicken most liquids and foods such as pureed apple, mashed potato, tea, coffee, fruit juices, soups, sauces etc. without masking the flavour or leaving an aftertaste. Thixo-D Original is ideally suited for the diets of those with swallowing difficulties (Dysphagia), a side effect that may be caused by Strokes, Motor Neurone Disease, Parkinson's disease or Cerebral Palsy.
Thixo-D Original disperses with stirring within a short time, to give any required viscosity, which will remain stable. Thixo-D Original is a lactose and gluten free food carbohydrate which remains stable both for freezing and microwaving. No blender is required, drinks can be easily prepared either in the wards or at home with minimum effort and delay.
It is also fully metabolised, so that the water associated with it becomes part of a person's total fluid intake. This can be a significant consideration if there is a possibility of a person becoming dehydrated.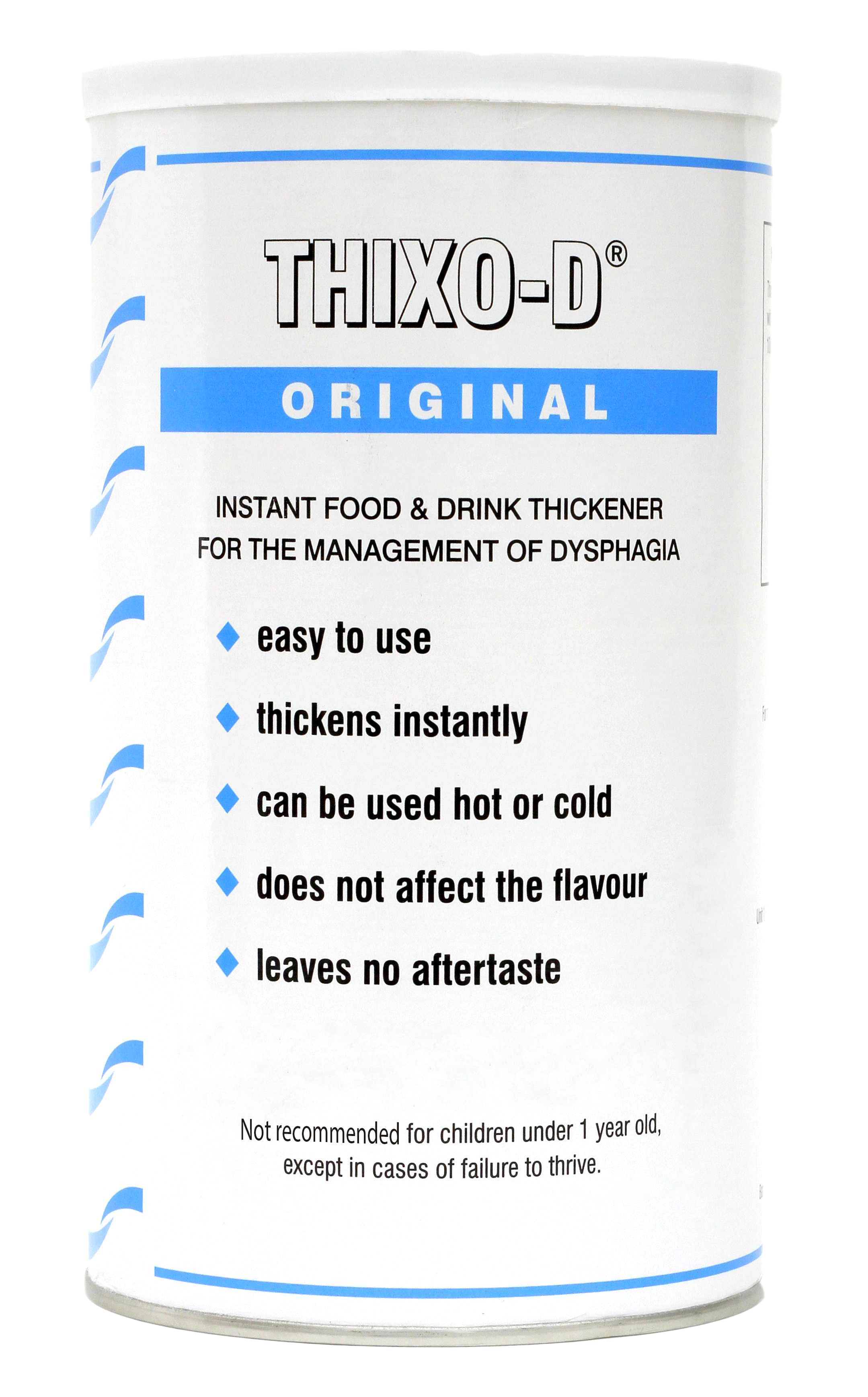 Made by
Sutherland Health is a trusted manufacturer and supplier of maternity, personal care, nutrition and sexual health products to the NHS and medical market within the UK and Europe.
www.sutherlandhealth.com
External websites may mention products that are not Vegetarian Society approved.