Sutherland Babskin Baby Bath
Babskin Baby Bath sachets are the perfect size for use in the home or on the move. The single use 7g sachets fit into baby changing bags and travel luggage, making them an ideal travel choice.
The sachets are easy to open and due to their single use design to help prevent cross infection and improve hygiene compared to regular bottles of baby bath. The babskin Baby Bath is soft and gentle to delicate skin and is pH balanced and dermatologically tested for added protection, making it suitable for those with sensitive skin as well as young children and babies.
Babskin Baby Bath is paraben free, colour and perfume free. It leaves skin feeling soft and smooth, making bath time fun with lots of bubbles. Each box contains 100 individual sachets. babskin Baby Shampoo and Baby Lotion are also available for the complete babskin bathing experience. Sutherland babskin sachets are so gentle they are used in hospitals around the country for both the young and old.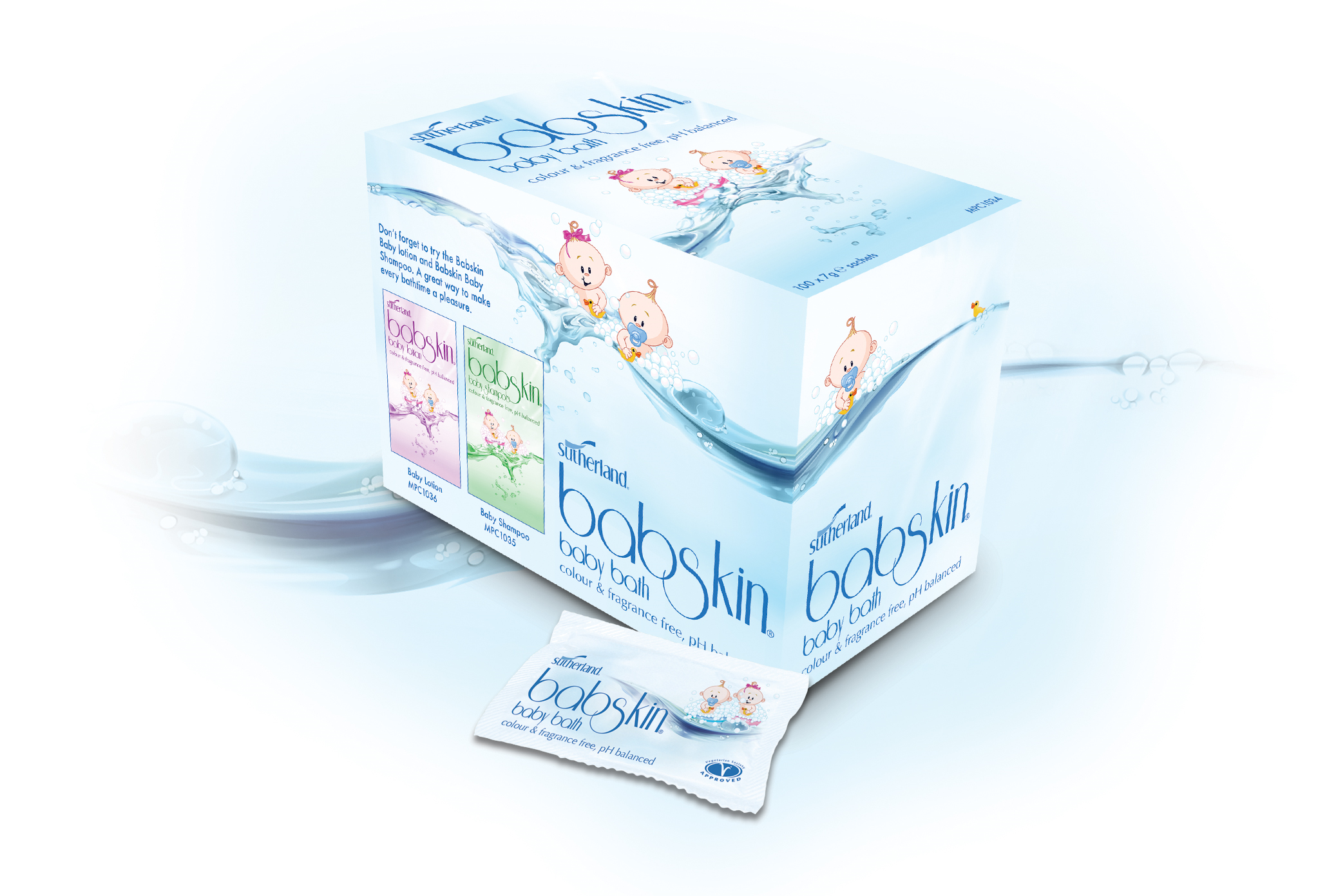 Made by
Sutherland Health is a trusted manufacturer and supplier of maternity, personal care, nutrition and sexual health products to the NHS and medical market within the UK and Europe.
www.sutherlandhealth.com
External websites may mention products that are not Vegetarian Society approved.