Fresh Laverbread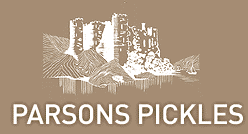 Made by
We are a company which prides itself on a reputation for service and quality. We do not commit ourselves to anything that we cannot achieve and enjoy the benefits of long term trading relationships with our customers, some of which go back to when our company was originally formed in the late 1940's. We are happy to supply the small wholesaler through to the larger National Multiple and having ourselves been in business for so many years have the experience of doing so.
www.parsonspickles.co.uk
External websites may mention products that are not Vegetarian Society approved.