Earth Frienfly Baby Gentle Aloe Vera Wet Wipes
Soft & thick 100% biodegradable wet wipes with soothing organic chamomile and calendula Isn't it always a pleasure to use a soft and thick wipe, Baby? What's more, these wipes are 100% biodegradable so they help look after our environment. They have been made with mild ingredients including organic chamomile and calendula to gently cleanse and soothe your delicate skin. They are also unfragranced, alcohol-free and tested to be hypoallergenic. Each pack has 72 wipes.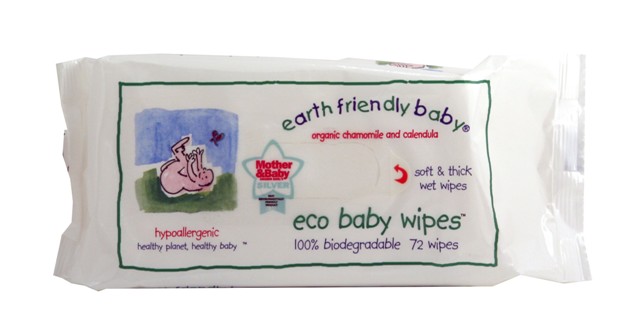 Made by
Health Quest is the parent company of Earth Friendly Baby, Eath Friendly Kids & Organic Blue - specialising in making high quality, natural toiletries which are not only great for babies, kids and adults but also the planet. All of their products are natural, made from ingredients that are ideally plant-derived and biodegradable. None of the products by Earth Friendly Baby use any parabens, artificial colourings or fragrances and they never test on animals.