Cleanser: Herbalism
Detoxifying, purifying and exfoliating herbal cleansing roll wash for oilier and problem skin. Herbalism is a sludgy green, squidgy, putty-like paste made from powdered herbs which are wonderful for the skin. Use it daily and your skin will improve. Herbalism deep cleanses with China clay, exfoliates with ground almonds, revives the skin with rosemary, uses nettle powder to detoxify and chamomile to soothe the surface. Please also drink two litres of water a day, go for a three mile walk, don`t smoke and eat your five helpings of fruit to keep your skin looking fantastic. Herbalism can do magic but it can`t work miracles.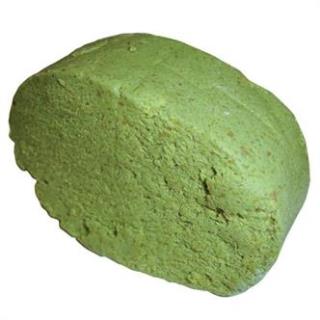 Made by
Available from LUSH stores, mailorder and on-line.
www.lush.com
External websites may mention products that are not Vegetarian Society approved.