Soap: Sexy Peel
We use our ground breaking palm free soap base in all our soaps. The wake-you-up-for-breakfast citrus one. What wakes you up in the morning? The birds singing, your maid with a cup of coffee and freshly squeezed orange juice, a set of four alarm clocks or a hungry cat sitting on your chest yowling half an inch from your nose? If it`s option two, your maid will already have your shower running for you, if it`s any of the other three we recommend a Sexy Peel shower to bring you gently into the land of the lively. Use our fresh lemon, grapefruit and lime juice soap to wash away sleepiness and breathe in revitalising fruitiness.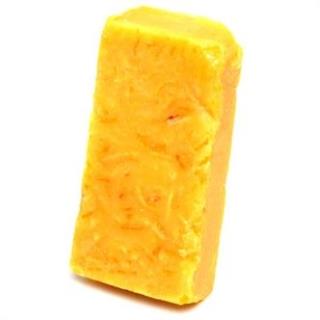 Made by
Available from LUSH stores, mailorder and on-line.
www.lush.com
External websites may mention products that are not Vegetarian Society approved.