Diced Beetroot
The Traditional Pickle range was introduced some years ago as an attractive and up-market alternative to the large volume mass produced cheaper pickles that are widely available. Only the very best ingredients such as malt vinegar, sugar and natural spices are used in these products. Because of the seasonality of vegetables production of the Pickled Vegetable range is only carried out at the peak of the season when stocks are laid down and which ensures the continuous supply of a quality product. The quality packaging that is used for this range makes it attractive as an inclusion in Presentation Hampers and also allows the various products to be used as individual gifts. Products available in this range are as follows: Sliced Beetroot, Baby Beetroot, Onions, Sweet Silverskin Onions, Eggs, Red Cabbage, Mixed Pickle and Sweet Pickle. All of these products are available in 450g jars in packs of 6 jars in a shrinkwrapped case.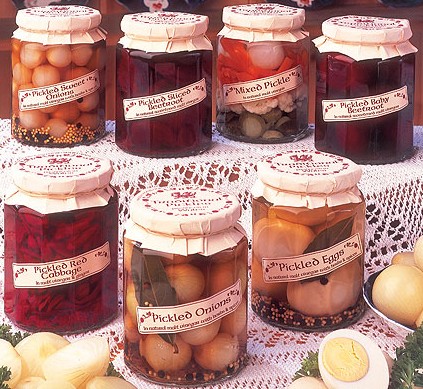 Made by
We are a company which prides itself on a reputation for service and quality. We do not commit ourselves to anything that we cannot achieve and enjoy the benefits of long term trading relationships with our customers, some of which go back to when our company was originally formed in the late 1940's. We are happy to supply the small wholesaler through to the larger National Multiple and having ourselves been in business for so many years have the experience of doing so.
www.parsonspickles.co.uk
External websites may mention products that are not Vegetarian Society approved.