Body Butters: Buffy
For larger expanses of skin. You asked and so we granted your wish for an extra large helping of Buffy Bar. It`s not just for large backsides; it`s for several helpings of scrubbery all in one bar! Here`s a bar you can grasp firmly and use to wage war on wobbly bits.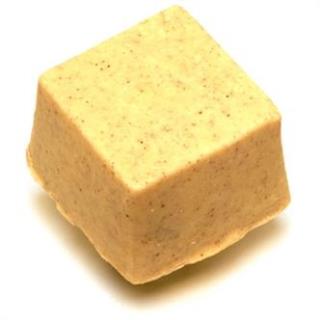 Made by
Available from LUSH stores, mailorder and on-line.
www.lush.com
External websites may mention products that are not Vegetarian Society approved.