Massage Bar: Shimmy Shimmy
The pinky golden one for vanilla scented glowing skin. Shaped like a little lopsided heart and smelling rather beautifully of vanilla and lavender with a hint of herbal clary sage, the Shimmy Shimmy bar perfumes and softens your skin. However those are two extra added bonuses. The real attraction is the way it makes your skin shine. The glitter in Shimmy Shimmy is oh so very subtle but ever so effective giving your skin a pinky-bronze glow that lights up pale, wintry skin.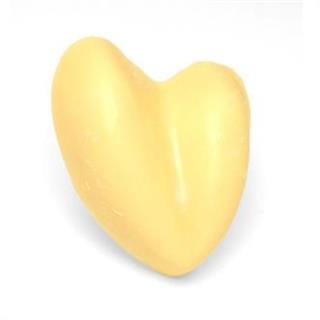 Made by
Available from LUSH stores, mailorder and on-line.
www.lush.com
External websites may mention products that are not Vegetarian Society approved.