Massage Bar: Soft Coeur (The Honeymooner)
The honey toffee bar with a soft core. The Soft Coeur was designed by for a romantic tryst. It got its name because it`s got a chocolate and honey soft centre which you can melt and smooth all over your lover`s body to make him or her extra tasty. Helen wanted to call it Soft Centre, then it morphed into Soft Core before metamorphosing into Soft Coeur to which Mark added The Honeymooner, because it`s made with honey and suitable for honeymoons. You will be delighted to hear that it`s good for your skin as well as your relationship.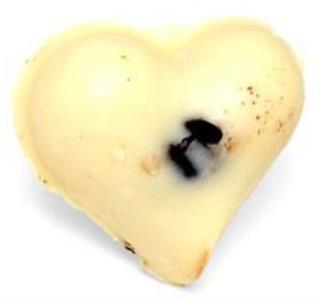 Made by
Available from LUSH stores, mailorder and on-line.
www.lush.com
External websites may mention products that are not Vegetarian Society approved.