Shaving Cream: Razorantium
Calming body powder with a handful of sparkles. Bare Naked Lady is a glittery product which makes you sparkle all over. If you want to sparkle in secret then dust it on and cover it up in clothing. Calamine powder has a soothing effect on your skin so use it regularly and you`ll want to uncover yourself and sparkle in public. The soothing scent of roses will keep you calm even when the whole crowd is admiring your sparkly arms, legs, back and wherever else you`ve dusted.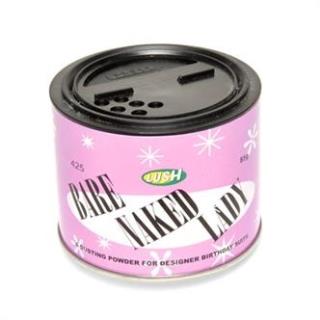 Made by
Available from LUSH stores, mailorder and on-line.
www.lush.com
External websites may mention products that are not Vegetarian Society approved.