Temple Balm: Dreamtime
For a good night`s sleep. For a whole night full of restful sleep you can use a Shnuggle, Sleepy Head, Dreamtime Bath Melt and the Balm on your temples. Keep a tin by your bedside for when you wake up at the wrong time. Have another dream-inducing pot of lavender, chamomile, sandalwood and jasmine balm in your pocket so you can fall asleep on planes, trains and anywhere else you fancy a nap.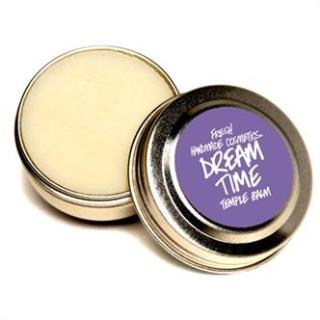 Made by
Available from LUSH stores, mailorder and on-line.
www.lush.com
External websites may mention products that are not Vegetarian Society approved.