Lip Balm: Lip Service
For extreme gloss (without the cocoa butter). Lite was the first balm we made with no cocoa butter for the poor people who have a chocolate intolerance. (The name was a joke about reducing its calorie content; sorry.) Lite is a lovely balm made with a mucilage of marshmallow, tall plants with pink flowers which grow near marshes. We use this gentle, sweet soft jelly to give Lite its flavour and keep your lips soft.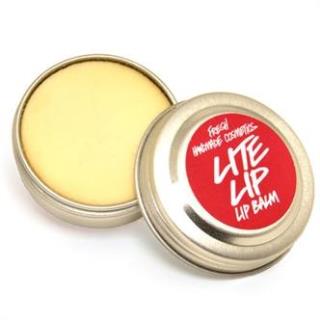 Made by
Available from LUSH stores, mailorder and on-line.
www.lush.com
External websites may mention products that are not Vegetarian Society approved.