Shower Gel: Tramp
The walk in the deep green forest one. Tramp is beautiful, lovely and gorgeous. It is soothing, calming and refreshing. It is made with white horehound herb to calm the mind and lift the spirits, with balm to soothe the skin and oakmoss to keep it healthy. It smells of patchouli essential oil (but not the pungent, common or garden variety, the fine quality, mature stuff which smells smooth, exotic and entrancing). Then we call it Tramp.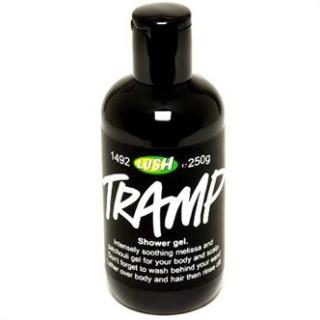 Made by
Available from LUSH stores, mailorder and on-line.
www.lush.com
External websites may mention products that are not Vegetarian Society approved.