Les Cacas Hair Colour: Caca Marron
Dark red-brown like fresh conkers and as shiny as a new penny. Caca Marron gives a dark red, rich chestnut brown which causes people to comment on its beauty. Really! The coffee gives a strong, deep brown and red henna gives it a glossy, dark red colour which grabs the attention. The wild herby, coffee and clove scent is wonderful as long as you aren`t expecting a synthetic out-of-a-tube perfume, which you wouldn`t if you know Lush. Visit a shop and ask the staff which ones of them use Marron and you`ll buy a block.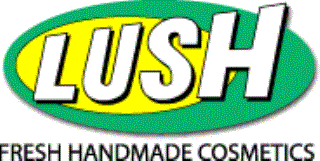 Made by
Available from LUSH stores, mailorder and on-line.
www.lush.com
External websites may mention products that are not Vegetarian Society approved.