Shampoo Bars: Soak and Float
Effective anti-dandruff shampoo bar that smells like tar. It`s the cade oil which gives Soak and Float its distinctive smell; Soak and Float smells of tar, the scent which wafts from under those big machines which lay road surfaces. We use cade oil because it works against the microbes which cause dandruff and let`s face it, you`d rather smell of tar than have flaked skin all over the shoulders of your cool black outfit, wouldn`t you? We add lavender oil to help your scalp to get back into condition and to make it a bit less stinky.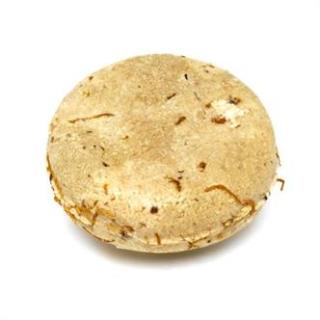 Made by
Available from LUSH stores, mailorder and on-line.
www.lush.com
External websites may mention products that are not Vegetarian Society approved.