Liquid Shampoos: Cynthia Sylvia Stout
Condition, body and shine for wavy, fluffy and frizzy hair. Cynthia Silvia Stout is made with stout beer, which your great-grandmother probably used to make her hair shine. Stout contains protein and gives hair weight, smoothness and gloss excellent for hair which goes frizzy in the damp. Cynthia Silvia Stout smells delicious, like a brandy, stout and lemon cocktail and even makes curly hair shiny. For the stout full treatment, give yourself a pre-wash condition with The Strokes.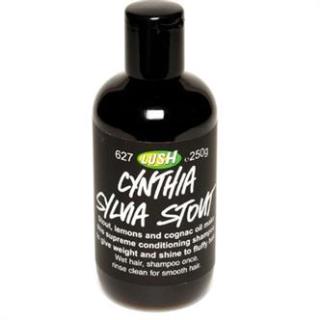 Made by
Available from LUSH stores, mailorder and on-line.
www.lush.com
External websites may mention products that are not Vegetarian Society approved.