Soap: Bohemian
We use our ground breaking palm free soap base in all our soaps. The mind-clearing (& spot-clearing) lemon one. Bohemian soap is one of our simplest yet most beautiful creations; we make it for those with a creative streak to help them to realise their masterworks. Do you work late into the night then forget to get up in the morning and miss your deadlines? The lemon oil in Bohemian serves many purposes. It clears and refreshes the mind to help you get going in the morning. It is cleansing and toning for the skin so it really will keep artistic types clean even if you can`t afford a hot bath very often.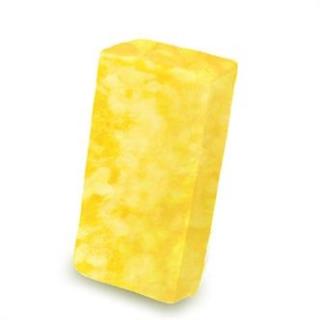 Made by
Available from LUSH stores, mailorder and on-line.
www.lush.com
External websites may mention products that are not Vegetarian Society approved.