Bath Ballistics : Sex Bomb
With jasmine, clary sage and ylang ylang to make you feel like a love goddess. The thing about aphrodisiac essential oils is that their power lies in their ability to relax you at the same time as warming your heart and other body parts. The ancient perfumers of the Mediterranean knew a thing or two about lurve and we`re using the methods they used thousands of years ago for the same results. So whether you want to be calm for a big night out or a quiet night in, a Sex Bomb packed with jasmine, clary sage and ylang ylang, is the perfect preparation.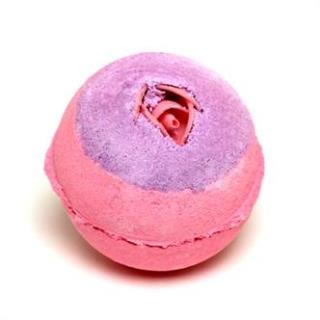 Made by
Available from LUSH stores, mailorder and on-line.
www.lush.com
External websites may mention products that are not Vegetarian Society approved.