A Paradiso Year: Spring and Summer Cooking
Featuring recipes selected from the award winning Paradiso Season, A Paradiso Year offers a practical and inspirational approach to cooking and eating seasonal food. After months of heavy dishes made from roots and 'cupboard food', we have the first shoots of spring greens and sprouting broccoli, wild garlic, rocket; and later, asparagus, artichokes, broad beans: The plants of spring change how we cook, lightening our dishes, giving them a high, delicate sweetness and vibrancy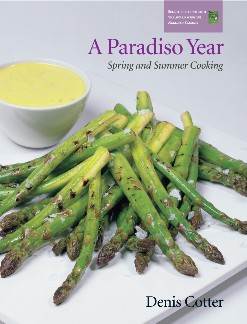 Made by
Cooking in Café Paradiso, the internationally renowned restaurant in Cork City, Denis Cotter has gained a reputation for innovation in his approach to food and for the quality and personal style of his menus. Paradiso Seasons represents Denis Cotter's personal journey through the eternally shifting seasons, focussing on his favourite vegetables at their prime moment and, from them, creating sumptuous and thoughtful recipes. Featuring over 140 original recipes, prefaced by informative and witty introductions, Paradiso Seasons offers a practical and inspirational approach to cooking and eating seasonal food.
www.corkuniversitypress.com
External websites may mention products that are not Vegetarian Society approved.