Cappuccino Flapjack
All flapjacks are vegetarian approved, and all are GMO free. The following flapjacks are approved by the vegan society; Apple & Apricot, Cherry & Coconut, Cherry & Sultana, Date & Walnut, Fig, Fruit Bar, Mincemeat (special order), Muesli, Original, Raspberry and Rum & Raisin. Flapjacks may contain nut traces. Flapjacks of 145g come in boxes of 24. To cater for smaller appetites we now sell bars that are three quarters the size of our traditional flapjacks. These smaller 110g flapjacks come in 30 bars per box. Orders are accepted per pallet load of 125 boxes, but should this be too many then we can arrange for 70 boxes to be delivered at an additional cost. All flapjacks have a 6 month shelf life at the time they leave the factory.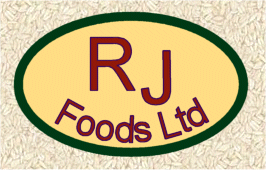 Made by
RJFoods is one of the leading suppliers of flapjack in the UK. Established over 15 years ago we have steadily grown our family run business into a trusted and widely respected brand. If you would like to place an order or if have any enquiries about RJFoods and our products you can email, call or write to us. Our full contact details are above.
www.rjfoods-flapjack.com
External websites may mention products that are not Vegetarian Society approved.